The Pink Life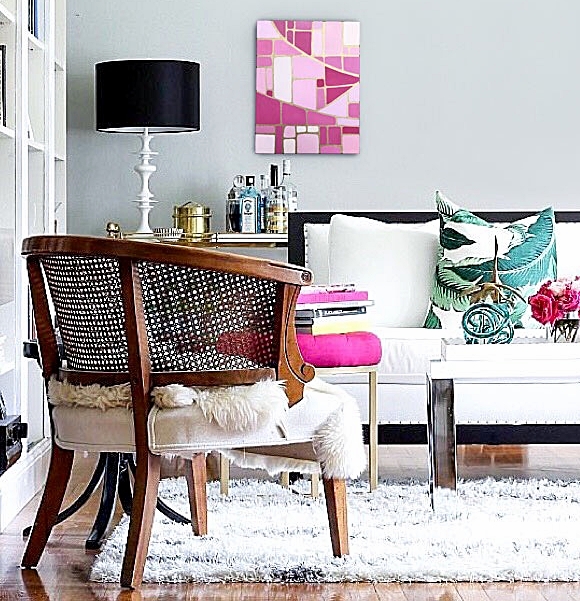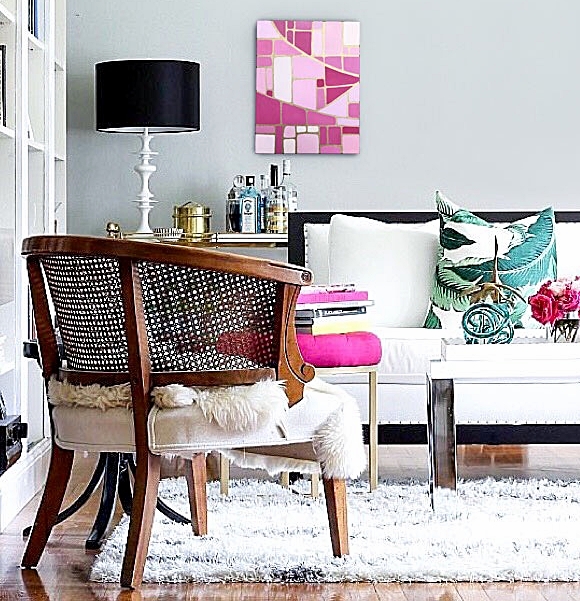 The Pink Life
11x14

acrylic and oil

gallery wrapped canvas

wired and ready to hang
Its human nature that we all want to have stability, harmony, and a personal connection with others. We all want to love, and be loved. We want to do work that we are passionate about because, then, it doesn't' really feel like work, right? These things for me are the elements of living a successful life.
The body of work that I have revealed this spring was partially inspired by the beautiful stain glass windows in my church as well as some other churches that I visited in Downtown Greenville last fall. These wonderful works of art that adorn such sacred spaces brought a sense of peace every time I looked at them. The rest of my inspiration simply came from life's day to day journey as well as studying the elements of design.
The work in this collection that I am presenting on canvas represents harmony, congruence, symmetry, and flow. Delightful shades of one color with small pops of another that compliment is pleasing to the eyes.
"The Pink Life" color palette was inspired by my daughter. Not just because she is a girl who likes pink, but because she is the first girl to be born into the Farrar Family in over 92 years. Yep...92 years... and she broke the mold. She is definitely a girly girl with her love of princesses, unicorns, and rainbows, but she is also creative, smart, strong willed, and curious. Not only that, but I feel that in this day and age, the color pink no longer represents sugar and spice and everything nice. Pink now stands for strength, power, courage, and independence. So, with that, I created "The Pink Life."